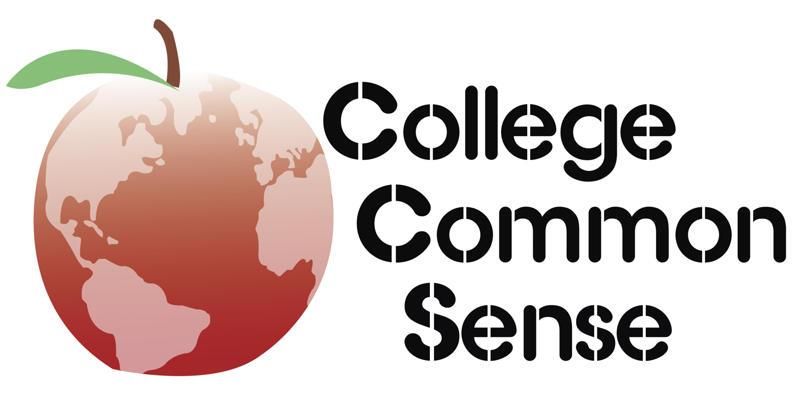 College!?! Crystal, your oldest child is probably 10 or 11 years away from entering college… what are earth are you doing spending your time figuring out the college financial aide process?  Guess what?! Ask any parent of a child of at least high school age and he or she will tell you that the years will zip by and before you can blink you'll find yourself trying to figure out how you are going to pay for all of your children to go to college.  The last thing on earth anyone wants for any of our children is to be anchored down by debt and held back from the life they truly want to live, the life God is calling them to live, because they have mountains of student loan debt.  So I say it is NEVER too early to start planning and figuring out just how your family is going to fund your children's college education.
Going to College and Paying for it Online Video and Workbook from College Common Sense is a program that will give your family the structure and guidance to help you through the process of finding scholarships, touring colleges, applying for financial aide and helping your students prepare.  College for my children isn't something I'm dwelling upon.  In fact I can't even say I expect them to follow the traditional path that I followed which was a four year university straight out of high school.  I think there might be a great deal to be gained from spending some time perhaps in some sort of apprentice program or even working with an associates degree in the field of choice while also studying for the bachelor's degree.   But I want to be prepared for whatever path they choose.
This program consists of six videos each running about 20 minutes.  Every video also has a corresponding workbook in pdf format.  If your children are younger, like mine are, then you'll want to watch the videos and read the lessons in the pdf on your own.  However if your children are middle school or certainly high school age they can benefit from the time invested in front of the television for this. The video topics are as follows:
Video 1 – The Big Picture
Video 2 – How Financial Aid Works
Video 3 – All About the Free Money
Video 4 – The System That Works
Video 5 – You in the Process
Video 6 – Pull It All Together
There are additional Free Lesson Plans that you can subscribe to and have delivered right to your email inbox on a weekly basis plus free videos on Youtube.
College Common Sense provides valuable insight for parents about how to discuss with children, even young elementary aged children all the way through high school age, about their hopes and dreams. For $25 a year (Or a one-time payment of $50 for a CD copy) parents receive access to videos and a monthly curriculum with age-level friendly ideas from elementary to high school.
If your children are in high school and nearing college age I would certainly recommend this program to you.  It takes much of the confusion out of the financial aide process…breaking it down into small bite sized steps that are manageable.  It takes applying to college financial aide from overwhelming to easily managed.
With my young children I've implemented ideas such as pointing out to them many of the occupations that people are doing in their world all around them.  Whenever we are out and about on field trips, shopping, or at other appointments we talk about what each person is doing and what they had to do and know to get that job.  We have started an All About Me notebook where my children can jot down their ideas or draw pictures about what they might like their future to look like.  Even my five year old got in on this part.  What a keepsake that will be some day.
There certainly is a lot of valuable information in this program. There is some useful information for elementary and middle school age students and it is certainly never to early to start thinking about how to prepare for and pay for college. I mostly recommend this for families with children approaching the college age as the content is mostly geared toward that age group.  If you are new to the college admissions process and your children are getting ready to jump into it with both feet, this could save you a great deal of time and energy as it clearly lays out all of the steps and expectations.
Good luck and happy college planning!

Disclaimer: I received a free copy of this product through the Schoolhouse Review Crew in exchange for my honest review. I was not required to write a positive review nor was I compensated in any other way. All opinions I have expressed are my own or those of my family. I am disclosing this in accordance with the FTC Regulations.