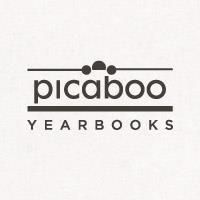 I recently had an opportunity to review PicabooYearbooks.  Picaboo is an online yearbook that requires no minimum orders and requires no software to install on your computer.   I reviewed their 20 Page Softcover Yearbook.   Truthfully I take hundreds if not thousands of photos each year so I knew I would have a very hard time compiling our year into a 20 page book.  So I opted to document just our first day of school activities instead.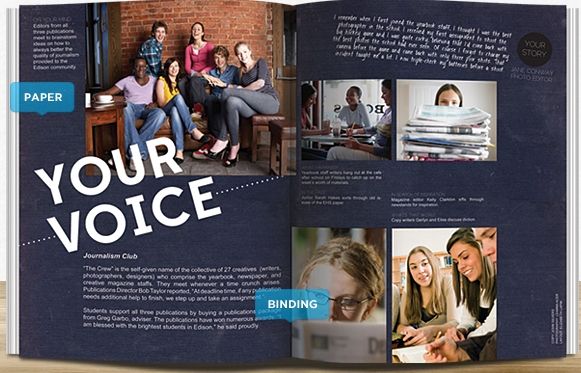 The Web Software
Picaboo Yearbooks are created online using their web based software.  The beauty of this system is that if you are creating a more traditional yearbook, for example a book that documents your homeschool co-op or your child's dance program or the theatre group you belong to, multiple people can work on the book whenever it is convenient for them from the comfort of any place with web access.
To create the yearbook you would break the project into sections (perhaps by grade, or class, or event).  One or more people can work on a section and collaborate.  In my case I broke my sections into different things that we did on our first day of school.
While I like the idea of sections there was one element I just could never figure out.  How to ADD pages to a section.  Actually, I figured out how to add pages in the middle of a section, but I couldn't figure out how to add them to the end.  So as you can see, I just kept adding more sections!
I loved the option of filling a page with photos.  I just LOVE big beautiful photos.  Here you can see a bit of what the working area looked like.  I appreciated how the program actually showed you how the center magazine binding would look.  Also, though I couldn't capture it in screenshot, if you hovered your mouse in the right place or tried to move something like a text box too close to the edge a yellow warning popped up.  These are great tools to help you make sure nothing accidently gets cut off.
Adding text was simple enough.  There were  a variety of fonts to choose from.  I appreciated the zoom feature that allows you to really SEE what you are typing.
| | |
| --- | --- |
| | Picaboo offers you built in photo layouts.  Just determine how many photos you want on a page, select your template, and your photos slide in with ease.  There are boxes available for you to add text if you'd like as well. |
| | The program offers you a variety of features to spice up your pages such a background papers. Honestly I opted out of these.  I found the selection extremely limiting.  Sure there were lots of different categories of background papers to choose from, but within the categories there were not enough choices for my liking.  What made things even more difficult for me was the fact that I like to make the papers on both sides of a layout work together.  Typically I want to choose one paper for the right and a mirror image of that exact same paper for the left so that you get a smooth consistent look across the spread.  Picaboo papers don't offer that option.  Even more frustrating was when there would be a paper I liked but part of a sentence was imprinted into the paper.  A sentence that made no sense for my project. There was no way to remove it unless I wanted to cover it up somehow.  I decided to save myself a lot of frustration and go for a clean white background on every page. |
| | They also offer stickers that you can add to any page in place that you'd like.  I admit, I didn't find the artwork appealing nor many that really applied to my own project so I skipped these as well.  I would like to see Picaboo have a section dedicated to wordart here.  Wordart is basically another way of saying title stickers.  I'm a fan of typography so I spent some time using the built in fonts to make my own titles.  It might have been nice if some were provided for me. |
Overall the experience of putting the book together was smooth enough.  I have to acknowledge that my standards are actually pretty high.  I regularly create rather elaborate photo albums for my family and my clients.  I use high powered software with so many bells and whistles that I had to take college level classes to learn to use them – and I never did learn to use them all.  I'm used to basically limitless flexibility when working with photos.  This software is actually pretty fantastic for those without that experience as they would certainly appreciate streamlined and simple operations.  It would be particularly excellent for people collaborating together on a special project.
Pricing
20 page softcover books are just $8.49 and hardcover books are $18.99 each with 20 pages.  Additional pages are only $0.22 each.  These are great prices.  They are low enough, in my opinion, that you might be able to actually raise the prices a bit in order to sell these as a fundraiser for your organization yet still keep things economical for parents.  It also wouldn't break the bank to create a book like this for every year of your own homeschool.
The shipping will run you $8.99 for one book but each additional book is only $0.99.  If you're ordering for a group and order more than 50 of the same book ground shipping is free.
The Finished Product
I was very excited to get this book in the mail!  It's always fun to see photos come alive in real life instead of just existing on your computer.  I knew my kids would adore reliving our special day too.  And sure enough, the snatched it from me the instant they saw it.
You can see here the cover of our book.  I was able to custom design it any way I wish.  The photo actually wraps all the way around to the back side. Below you can see a bit of what pages look like.
Here are a few close ups of the photos I included in my book.
Here is where I got tripped up.  I am a professional photographer and most of the photos in this book were shot with the same high powered DSLR camera that I use to photograph all of my clients and even my weddings.  I always shoot in a mode that creates the highest quality digital file.  Take a look at the two photos above.  I was dismayed to see photos in my book were actually quite grainy.  Almost pixelated.  They've definitely lost the sharp quality that I strive for in my photography.  Details such as my son's hair color and darker shit color are completely lost.  I've included one of the original photos below for comparison.
Big difference isn't it?  I'll be the first to admit that I have high standards. I'm not sure the average consumer will actually care about this issue.  I am willing to guess some would and some wouldn't.  For a book that'll cost no more than $17 including shipping for the softcover version this might be absolutely acceptable for most people.
One excellent use I could think of for this would be children's projects.  If your child wrote a great story and acted it out with friends and photographed it and wrote it up in a book like this that would be awesome.  Inexpensive enough to create even multiple copies of to enjoy for years to come.
Overall
Picaboo yearbooks could really be great for the right organization who wants a easy way to collaborate on inexpensive books and yearbooks.