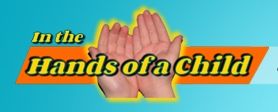 We recently received for review Let's Measure It by  In the Hands of a Child.  In the Hands of a Child is a company that designs children's lapbook & project packs in a variety of subjects. The Let's Measure It Project Pack is a complete unit of study on all things the world of measuring, from volume to length to weight to time.  This Project pack, intended for children in grades k-3, covers it all.
We've had a great deal of experience with units like these.  Cutting and gluing the assembling the final product was simple.  The instructions provided in the downloadable PDF were quite clear and explicit.   There were even photos to help you determine a good layout for all of the projects inside of the file folders that keep them together and easily displayed.
That being said, there was a LOT of cutting.  It seemed there were so many bits and pieces to every project that needed to be cut and glued.  But what there wasn't a lot of was writing!  Instead of writing out an answer there was a slip of paper with the answer already provided and it was the student's job to cut it out and glue it in the right place.  This made my five year old happy as he is in an anti-writing kick lately.  But cutting he still loves.
There is a suggested book list as well as a bibliography.  We checked a few of the books out from the library others we already owned.  Honestly though, in the end it was really Mommy just outright teaching each concept as we went.  None of the concepts were too difficult for my children who are currently 5 and 7 years of age.  After we went over the concept I had the student complete the related project.  Once all of the projects were completed we glued them into the folders just as the instructions detailed.
We loved the variety of projects.  There were all sorts of different minibooks, graphs, flip up charts and more.  My boys get a kick out of discovering how the next project will work.
I love how this Project Pack covered a very wide range of concepts in measurement.  I often tend to think of measuring as length, as in how many inches.  I forget that time, distance, temperature etc. are also forms of measurement.
I think that is particular Project Pack serves as a great addition or supplement for any math curriculum.  If you are studying measurement elsewhere this Project Pack will give your children an opportunity to reinforce the skills and concepts learned.  While a great study, I don't think there is enough meat to this to have it stand on its own as a curriculum.  For that I'd like to see lots of practice actually measuring things instead of simply reading about it.
Over all I'd definitely recommend this Project Pak to anyone looking for a fun way to introduce or reinforce measurement concepts in their homeschool.  It was great fun to complete and my boys learned a good amount.  Now they have a great new Project Pak to show off at our next show and tell.  It's something they are proud of and nothing could be better than that.
The Let's Measure It project pack is $12.00 but as of the day this post was published, it was on sale for $5.00!