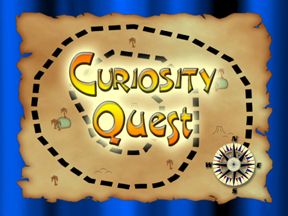 Our family recently received two outstanding educational videos for review.  Our review materials included the
DVD Combo Pack – Produce
(Mushrooms, Cranberries, Orange Packing) and 
DVD Combo Pack – Swimmers of the Sea
(Sea Turtle Rescue, Penguins, Salmon) both expertly made by 
Curiosity Quest.
The DVD's created by Curiosity Quest are fun, educational videos intended for the whole family but geared specifically for children ages 7-14.  They explore topics of interest sent to them in letters by their viewers.  These episodes are aired on over 100 PBS stations across the U.S.  I see them as a great way to take your family on virtual "field trips" to places that you'd like to learn about but may not have access to.
Each of the DVD's contain three separate episodes about 3 separate but somewhat related topics.  Each of the episodes is typically just about thirty minutes long and together make up a DVD that is just about 90 minutes in length. They are filled with interesting facts, tidbits, and information that are likely not fairly well known but totally interesting.
Each episode is hosted by Joel Greene as he explores the various locations, interviewing an expert at each location, and taking part in whatever hands-on experience might be available.  Joel is lively, upbeat personality who asks fantastic yet simple questions of the expert.  Joel models a curiosity about every topic that draws in the viewer.  His desire to know more makes you want to know more too.
Sprinkled throughout the episodes we are given "fun facts" which are little tidbits of information provided, often by children.  They have pose questions to seemingly random people found at public locations  about the topic at hand.  Sometimes their answers are pretty funny.  Questions from the community are also brought back to the onsite expert to answer as well.
My family generally took the time to enjoys these just one episode at a time on rainy days and other times when we all just need a good half hour break before moving on to the next thing.
In the DVD Combo Pack – Produce, we have three episodes on one disk that explore three separate locations where my children and I learned mushrooms, oranges, and cranberries are grown, harvested, packed and shipped.
First we see Joel travel to a, cranberry farm in Wisconsin.  It was filmed in October, despite what the weather he endured might have suggested.  I started to feel for the guy a bit.  It was obviously a pretty cold day when he set out on this adventure!
Through Joel's explorations the viewer learns everything about when the growing season starts, how the cranberries are harvested, how the good ones are sorted from the bad ones, what it takes to package them up, some tidbits about health benefits from eating cranberries, and more.  Joel is trooper, not only did he freeze for the filming of this episode, but he also did things for the viewer like take a mouthful of fresh cranberries and describe for us just how they taste.  Yum!   You'll have no choice but to laugh.
As a homeschooling mom I was happy to see my children had to learn about concepts such as buoyancy, harvesting, and what it means for a fruit or vegetable to be ripe.  The explanations were very clear.  Afterwards, my children (ages 6 and 8) were able to explain the concepts to me without hesitation.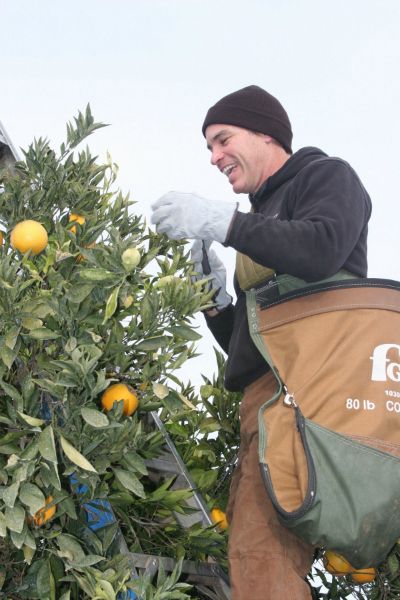 In the next episode Joel goes to the Gillette Citrus Company in Dinuba, California where we learn all about harvesting, washing, sorting, and packing oranges.  Other factoids include information about the kinds of oranges that are harvested in the winter, versus other seasons.  We learn how the growers ensure the oranges become nice a ripe and how the oranges make it to our local grocery store.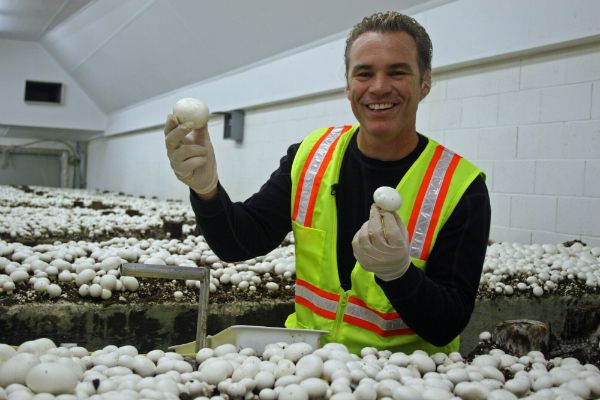 In Watsonville, CA Joel visited Monterey Mushrooms farm and facility.  Here learn more about mushrooms than I ever imagined.  I was quite glad we didn't have smell-0-vision for this episode! As we learned all about the preparation needed before mushrooms can even begin to grow Joel did a fantastic and hilarious job of letting us know just how STINKY mushroom growing really is! We learn fun factoids about how big mushrooms can really grow to be and interesting vocabulary words such as mycelium.
DVD Combo Pack – Swimmers of the Sea
takes un in a totally new direction.  We are no longer talking about farming or food.  This DVD includes three episodes on one disc which dive into the life cycles of penguins and salmon and the rescue and rehabilitation of sea turtles.
First Joel stops at the Monterey Bay Aquarium in Long Beach, California where we get to learn all about penguins.  Most of the episode is about Magellanic penguins.  We get to see how their food is prepared and how they eat.  We learn about preening and why they are black and white. Children learn vocabulary words such as molting and husbandry as well.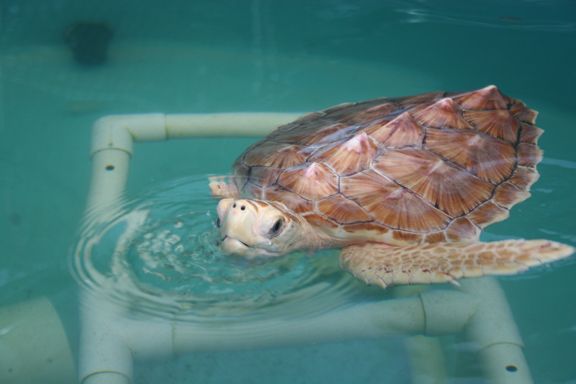 Next stop for Joel is The Turtle Hospital in Marathon, Florida.  This episode is all about sea turtle rescue, rehabilitation, and release back into the wild.  We get to meet several of the turtles who live at the hospital and hear a bit about their stories, their injuries, and how they came to live at their.  We learn about their food, how big they can grow, and how they nest to lay their eggs.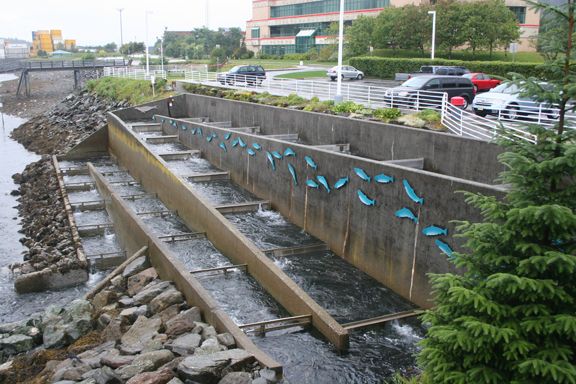 Finally, Joel took us on a trip all the way to Juneau, Alaska to visit a salmon hatchery run by the Alaska Department of Fish and game.  Like all of the episodes this one is jammed pact with information about the life cycle of salmon.  We get to learn about the hatchery process, and interesting facts I personally never knew like how salmon spend part of their lives in saltwater and part of their lives in freshwater.  I also didn't know that salmon always return to the place they were born for spawning.  We also learn about imprinting and why exactly we need fish hatcheries.
Our overall impression?
We really enjoyed these videos.  Joel is a great host whose adventures taught us quite a bit.  We had a good time laughing out loud to some of his funnier moments as he got down and dirty, and sometimes stinky, for the sake of the viewer.  These videos will be enjoyed often in the future.
I do wish they were viewable on our own local PBS station.  However I do believe I'll be purchasing a few from their website where we can buy specific episodes. There's even membership option where subscribers can pay a to receive DVDs each and every month. The DVD Combo Packs my family received can also be purchased on for $24.95 each.
You can visit and learn more about Curiosity Quest by visiting them on Facebook, Twitter, and YouTube.