One of our greatest priorities in our family is using scripture to teach our children Godly character and virtues.  When we were given the opportunity to review the
Parenting Cards
by 
We Choose Virtues
we were absolutely thrilled.  All tools to make discipling and parenting easier are very welcome! Also, to add to our Parenting Card program, as part of this review we received some
fantastic downloadable files
  including:
Teacher's Handbook
Family Character Assessment
Coloring Pages
Butterfly Award
Sing-along-Song sheets

We Choose Virtues is great little company that offers products not only for homeschoolers, but for churches, schools or any place you find kids that need a little help learning great virtues and character.
The Parenting Cards that we received are meant for use by parents at home.  They come in two versions, King James which were originally created for Jewish families so they contain only verses from the Old Testament, and New International Readers Version which contains scripture from from both the Old and New Testaments.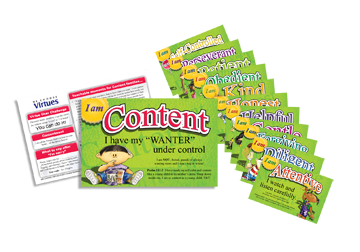 Which ever set of cards you choose for your family, they each teach same list of virtues:
diligence
helpfulness
perseverance
gentleness
contentment
attentiveness
honesty
kindness
self-control
patience
obedience
forgiveness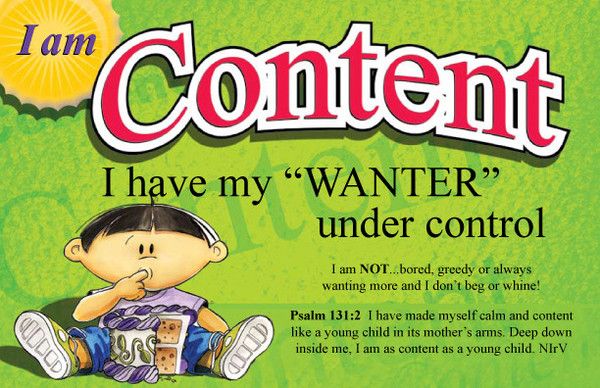 These cards were a lot of fun.  I had intended to use just one a week, revisiting it every day during our usual time together when we worship and have devotional and Bible study.  The content is quick and easy to read so my children often asked me to read a few at a time.  I was happy to oblige.  Each card contains an inspirational store, a virtue user challenge, clues for how to apologize, and teaching ideas for bringing the concepts to life.
These cards are meant for 3-18 year olds.  I'd say they are are meant for any age.  This Mommy sometimes wondered if God was working on my heart even more than He was working on my children. For example, one of the very first cards we worked through was on patience.  The Virtue User Challenge that day asked the entire family to try and go the whole day and not rush, or push anyone.  Let me tell you… my children have NO trouble meeting this challenge. They NEVER rush.. at anything!  This was a challenge aimed directly at mommy.  I'm the only ALWAYS trying to rush everyone along to the next day.  Boy was this a long day… and week for that matter!  But I learned from it and the experience has relaxed me.  I'm learning to make more time for things so I'm not so inclined to rush everyone around.
Like I said, we read these daily…usually two or three of them.  At the beginning of each week we'd choose one to really focus on.  We would spend time repeating the neat catch phrase found on the front of the card.  For Patience the phrase was "I wait, and wait, and wait with a smile. I am NOT… pushy, or controlling and I don't get frustrated or bored when others are slow!"  Mommy repeated this one to myself… A LOT!  We'd also use the scripture as part of our copy work and we aimed to memorize it by the week's end.  The card of the week was placed on our refrigerator so we'd remember to review often.  Usually over meals.
We certainly reviewed some cards more often than others.  I was often strategic in choosing cards that seemed like they'd help us with some heart issues in the house.  We absolutely loved the catch phrases.  If a child (or Mommy) was struggling with a certain issue, it was so easy to just repeat the catch phrase as a reminder for what kind of behavior was expected.  These catch phrases are now a part of our everyday language and help me diffuse lots of situations with ease.
Downloadable Bundle
The coloring book is adorable.  The children enjoyed using it to keep their hands busy when we discussed the cards and other related material.  It includes some word games and the characters we see on the front of the cards.  Most of the pages display a virtue boldly.  I liked to take the kids colorings for the virtue for the week and display them where we'd see them often.  The teacher manual had some great tips to get me started, but since teaching virtues and character is such an ingrained part of our every day I found I didn't need to refer to it often.  Plus these cards are so simple to teach from.  They are just fun, brightly colored, and packed full in such a small space that all of our discussions came together with ease.
The family character assessment asks you to rate each child on a scale of 1-10 in each of the virtue areas.  It is to be done regularly such as monthly.  While I didn't feel like choosing a number fit our family style I did use the document as a prompt to help me start a discussion with each of my children about how they felt they were doing with each area.  They all agreed there were areas to improve upon.
The Sing Along download was actually a lot of fun.  There was one song per virtue.  The lyrics were set to familiar tunes such as "BINGO" or "She'll Be Coming Around the Mountain."  At first my kids thought I was crazying trying to sing… I am a truth teller, a truth teller, a truth teller to the tune of "The More We Get Together" but they came around and they sing with me now.
Also included in the download is an award you can give out to your children if they consistently show a virtue.  I haven't given one just yet.  I'm still trying to decide on my standard for when they should be awarded.
The Parenting Cards are $38.49 and the Downloadable Bundle is $7.99. From now until August you can use the coupon code BTS20 on anything in the We Choose Virtues store.
You can follow We Choose Virtues on their social media sites as well… Facebook – 
Pinterest – and their Blog.