Book reviews are a lot of fun! Especially books meant just for me as a homeschooling mom! Summer is a fantastic time for such books as it is the time of year when I spend some time reflecting on the past year and planning for the year ahead.  I was recently given the opportunity review  Mary Jo Tate's latest book, Flourish: Balance for Homeschool Moms from Apologia Educational Ministries. 

Those familiar with the homeschooling community have certainly heard of Apologia before.  They are well known for their Biblically centered science and world view curriculums and we use both in our homeschool every day.  They also serve as publishers for great books that help the homeschooling families thrive.
Overview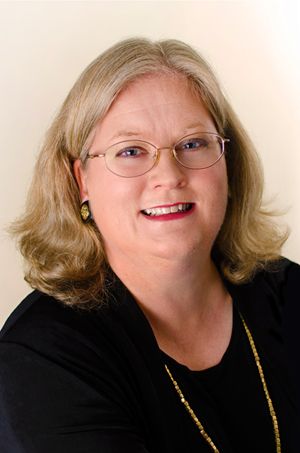 Mary Jo Tate, the Author of Flourish is a long time homeschooling mom to four boys and a successful business woman. She works as an editor, a book coach, author of several books, and is the host of the "Flourish at Home" show on the Ultimate Radio Network. In a quest to help us all flourish Mary Jo has taken her experience as a busy mom and poured into her latest book.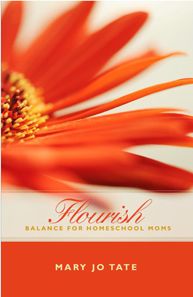 In her book Flourish: Balance for Homeschool Moms, Mary Jo shares her story and the lessons she has learned as a single homeschooling mom building a business that will provide for her and her family. She shares with us the reality of her life and what has worked for her while always providing grace for the reader to find what exactly works best for us.  She certainly does not preach to the idea that there is only one way to run your life as a business woman and homeschooling mom. Her writing style is personable and friendly.  You feel like you are chatting with an long time and caring friend over a cup of coffee.
In the pages you'll find sound wisdom.  My new mantra after reading her book is… "find peace in the space between the ideal and reality."  This one phrase, this one golden nugget, hit me like such a ton of bricks that I wrote it out on sticky notes and posted in visible places around my home.  That one little sentence was a life changer, a wakeup call, a reality check for me.  It freed me to be a better mom.  And that was just in the first couple of chapters.
I love how she reminds us that no one does it all.  Not one mom out there in the world get's it all done.  Sometimes when you are in the trenches day in and day in and day out it can be easy to lose sight of that reality. Mary Jo helps us concentrate on three areas in our lives… what we can't change, those things you refuse to change (homeschooling for example), and those areas of life that are really preferences.  Preferences are things you can compromise on if need be bring life more into balance.  
Mary Jo provides a lot of help identifying these areas.  At the end of every chapter she provides you with activities or action steps to move you toward and more balanced and flourishing life.  Do them! They make a tremendous difference in how much you get out of this book. 
Also provided at the end of the book are Planning Forms!  You can even find customizable versions that you can download from the website.  I tell you Homeschool Moms she has thought of it all! 
This book is about enjoying our lives as homeschooling moms.  She helps us get over the "I can'ts" in life to figuring out… "How can I?"  She helps us set goals and evaluate our progress, prioritize, find flexibility, and establish routines.  Provided in the pages is advice on everything from how to organize your home, training your children, feeding your spiritual self, disciplining your children and more.
Book Details
16 chapters and about 300 pages total.
An Invitation to Flourish
Change Your Mind to Change Your Time
The FREEDOM Toolbox
Where Did My Time Go?
Aim High: Setting Goals
What Do I Do Next? Seven Essential Planning Tools
We Interrupt This Program
It's Time for an Attitude Adjustment
Oxygen Masks and Monkey Bread Days
Training Your Children
Making Memories
Managing Your Home
All of Life is Learning
Solo Act: Flourishing as a Single Mom
Home Business
Moving Ahead
$15.00
What this book has done for me!
I am in the busiest time I've ever experienced in my life.  Between running my home, homeschooling, trekking kids to a hundred activities, doing what I can to supplement our income, ministry, leading a new co-op, and preparing for a new addition to our family… I can often feel overwhelmed.  When I feel overwhelmed I do not know where to begin with my to-do list.  Sometimes that means I don't do much of anything, which overwhelms me MORE!  It's a negative cycle that I sometimes have to battle my way out of.  Flourish: Balance for Homeschool Moms is a book that has taught me the skills to figure out where to start, what to weed out, and how to move forward.  There is nothing better than that.  
Finally!
This book has given me the energy to figure out where my life is headed next.  I do believe I will find a great deal more success because of the words of Mary Jo Tate.  This is a truly excellent read.
You can find Mary Jo Tate on the following social media pages: