I want to share with you a review of something that I've been using more for myself than with my children… though its totally appropriate for really the entire family.  It is called Working it Out: Poetry Analysis with George Herbert from Everyday Education, LLC.  I've incorporated this into my daily Bible study and devotional time and I am so glad that I did.  It has added a richness that I am very much enjoying.
Working it Out: Poetry Analysis was created by Joseph Womack.  It uses poetry from the 17th century written by George Herbert.  Personally I had never heard of him before but it turns out his works have been well known and studied by many including the likes of C.S. Lewis.  His poetry reflects his own "working out" of his Christian salvation and the themes of the poem reflect that.
Who Was George Herbert?
George Herbet lived during the time of King James I.  He was a priest, a poet, and instructor, and an orator.  King James stopped George Herbert's attempts to enter the ministry so he went on to become a Public Orator and serve in England's Parliment.  Finally he was ordained into the Church Of England where he remained until his death.
About His Poetry
It's beautiful!  No really!  It is! Let me show you just one poem…
A broken ALTAR, Lord, thy servant rears,

Made of a heart and cemented with tears;

Whose parts are as thy hand did frame;

No workman's tool hath touch'd the same.

A HEART alone

Is such a stone,

As nothing but

Thy pow'r doth cut.

Wherefore each part

Of my hard heart

Meets in this frame

To praise thy name.

That if I chance to hold my peace,

These stones to praise thee may not cease.

Oh, let thy blessed SACRIFICE be mine,

And sanctify this ALTAR to be thine.
As you can see of course anything written in the 17th century will be a bit of a challenge and therefore each time I tackled a new poem I found myself rereading it several times over.  Then I would begin the lesson as laid out in Working it Out.  After a few poems a pattern begins to emerge and you'll realize you work through every poem in much the same way.
The poem
The Big Picture-gives which provides the overall discussion of what the poem is about
The Parts of the Picture (my favorite part) explains the poem stanza-by-stanza… I love nitty gritty
The Parts of the Picture Come Together-this sections helps you discovers the line of thought that carries through the whole poem
After you analyze the poem you'll carry it further:
Reflections (also a favorite part) questions for personal reflection
Scriptures for Further Reflection
These Poems coupled with the analysis, reflections, and scriptures so spoke to me.  I found myself copying them down, or parts of them, and displaying them with scripture around my home… on my mirror or near my computer monitor.  Sometimes I even felt led to share them with someone I knew needed to be uplifted.  The study has touched more than just myself. All in all I'm getting through about two poems a week spending maybe 20-30 minutes per poem. There are 51 poems included in this study and it is suggested to do just one a week.  If you are working on this with middle school or high school aged children it could certainly take you a year to complete.
Of course the important thing to note however is that this technique of poetry analysis can be used with virtually any poem!  Once you are done with these you can most certainly apply it all to another. 
You can purchase Working It Out is as either a printed book or as a PDF download. There are over 200 pages and features 51 poems with analysis. There is a sample of this poetry study at Everyday Education so you can check it out for yourself too.
I plan to add this into my oldest son's studies in the next few months.  I'm looking forward to looking at these poems together.  I think it'll be as heart transforming for him as it has been for me.
Find Everyday Education on social media at:
Pinterest: https://www.pinterest.com/janicecampbell/
FB: https://www.facebook.com/janicepcampbell
FB page: https://www.facebook.com/excellenceinlit/
LinkedIn: https://www.linkedin.com/in/janicepcampbell
Google+: https://plus.google.com/u/0/+JaniceCampbell
Twitter: https://twitter.com/everydayedu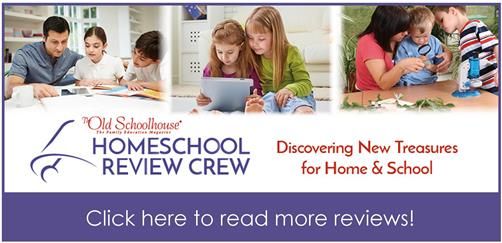 ;